Leadership Development
Journal Articles
O'Neil, Deborah A., Hopkins, Margaret M. & Bilimoria, Diana. (2015).
A Framework for Developing Women Leaders: Applications to Executive Coaching,
Journal of Applied Behavioral Science, 51, 2: 253-276. DOI: 10.1177/0021886315575550.

Book Chapters

Boyatzis, Richard E., Bilimoria, Diana, Godwin, Lindsey, Hopkins, Margaret M., and Lingham, Anthony.
Effective leadership in extreme crisis.
In Yuval Neria, Raz Gross, Randall Marshall and Ezra Susser.
9/11: Public Health in the Wake of Terrorist Attacks.
NY: Cambridge University Press, (2006).
ISBN-13: 978-0-52183-191-8

Does terrorism have a unique and significant emotional and behavioral impact among adults and children? In what way does the impact of terrorism exceed the individual level and affect communities and specific professional groups as well as test different leadership styles? How were professional communities of mental health clinicians, policy makers and researchers mobilized to respond to the emerging needs post-disaster? What are the lessons learned from the work conducted after 9/11 and the implications for future disaster mental health work and preparedness efforts? Yuval Neria and his team are uniquely placed to answer these questions having been involved in modifying ongoing trials and setting up new ones in New York to address these issues straight after the attacks. No psychiatrist, mental health professional or policy maker should be without this book.

---

Bilimoria, Diana & Godwin. Lindsey. 2005.
Engaging People's Passion: Leadership for the New Century. 
In Ronald R. Sims & Scott A. Quatro (Eds.)
Leadership: Succeeding in the Private, Public, and Not-for-Profit Sectors, Armonk, NY: M. E. Sharpe, Inc., Chapter 14. pp 260-279.
ISBN-13: 978-0-76561-430-8

Whether in the for-profit, not-for-profit, or government sector, organizations today face tough new challenges posed by changing global and domestic environments using diverse workforces. Leaders have to practice different styles appropriate to more complex and dynamic situations than ever before. They need to inspire trust, gain credibility, and implement innovations through others while remaining flexible and adaptable.

The contributors to this comprehensive volume seek to define exactly what leadership is or should be, and how to effectively develop it. Guided by a unique framework that looks at leadership across different sectors and functions, they examine what they view as the major leadership challenges in highly visible for-profit, not-for-profit, and government organizations throughout the world. Their insights will prove equally useful as a general survey of leadership problems and solutions for executive policy makers, as well as a text for advanced undergraduate and graduate students.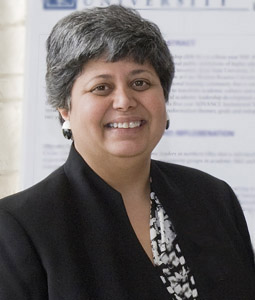 Diana Bilimoria
KeyBank Professor
Chair of the Department of Organizational Behavior
Professor of Organizational Behavior