General Topics
Zandee, Danielle P. & Bilimoria, Diana (Forthcoming in 2007, 27: 11/12).
Institutional Transformation Through Positive Textual Deviance,
International Journal of Sociology and Social Policy.
Bilimoria, Diana & Piderit, Sandy K.  1994. 
Qualifications of Corporate Board Committee Members,
Group and Organization Management, 19, 3: 334-362.
Interview with Bilimoria, Diana (2004).
Boards and Women on Boards,
Thoughts from the Top: A Collection of Interviews with Business Gurus,
HR.Com Publishing, Ontario, Canada, 62-66.
Bilimoria, Diana (2000).
Points of Perspective,
Cleveland Enterprise, Summer: 51-52.
Bilimoria, Diana (1995).
Women Directors: The Quiet Discrimination,
Corporate Board,
July/August, 10-14.
Bilimoria, Diana & Piderit, Sandy K. (5 February 1995).
Sexism on High: Corporate Boards,
New York Times, Section 3: 11.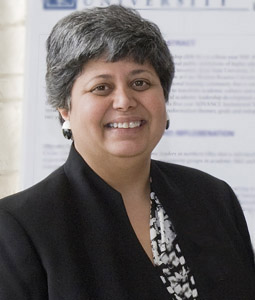 Diana Bilimoria
KeyBank Professor
Chair of the Department of Organizational Behavior
Professor of Organizational Behavior