Women's Careers – As Entrepreneurs
Journal Articles
Overbeke, Kathy, Bilimoria, Diana & Somers, Antionette. (Accepted).
Shared Vision between Fathers and Daughters in Family Businesses: The Determining Factor that Transforms Daughters into Successors,
Frontiers in Psychology.
Overbeke, Kathyann K., Bilimoria, Diana & Perelli, Sheri. (2013).
CThe Dearth of Daughter Successors in Family Businesses: Gendered Norms, Blindness to Possibility, and Invisibility,,
Journal of Family Business Strategy, 4: 201-212.
Hopkins, Margaret & Bilimoria, Diana. 2004.
Care and Justice Orientations in Workplace Ethical Dilemmas of Women Business Owners,
Group and Organization Management, 29, 4: 495-517.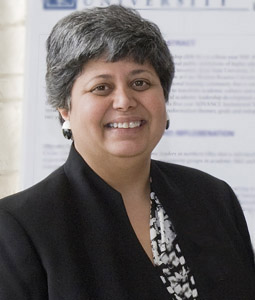 Diana Bilimoria
KeyBank Professor
Chair of the Department of Organizational Behavior
Professor of Organizational Behavior